Virtual reality innovation company Pimax unveiled new hardware at last weekend's CES 2023 convention.
Pimax stepped onto the VR device stage in 2015 with the release of its 4K headset.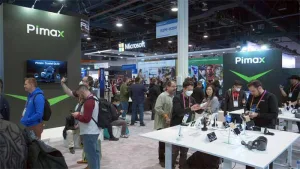 CES Asia 2016 named the device the best VR product of the year.
Last weekend, the company debuted two new products at CES2023 Las Vegas, where more than 100,000 visitors were in attendance.
The first device that the company demonstrated at the event was its new Crystal headset.
The Crystal is the company's next-generation VR headset after the 4K (2015), 5K (2018), and 8K (2018) devices.
It's also the company's first standalone dual mode headset, featuring a 2880 x 2880 resolution per eye and 160Hz refresh rate.
The headset has six external cameras for hand and body tracking and two internal cameras to track eye and facial movements.
Additionally, the Crystal can automatically adjust IPD (Interpupillary Distance), which users must do manually with other headsets.
"The Pimax Crystal had the clearest picture I've seen in VR to date," said VR enthusiast Harry Skigis in a Pimax press release. "Absolutely stunning visuals."
The headset also supports interchangeable lenses and local dimming for improved visuals.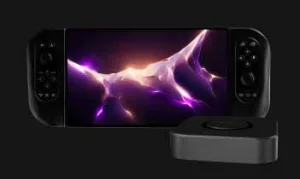 The second device that Pimax unveiled at CES 2023 was the Portal.
The company says the Portal integrates console, VR, portable PC, and living room entertainment hub functionality into one device.
According to the company, the Portal is for users with multi-scene gaming demands.
Pimax notes that VR games have become popular, but no other products meet users' needs for multi-scenario applications.
"I was skeptical of the Portal," said Inverse Associate Editor Ian Carlos Campbell. "But after trying the odd Android handheld and virtual reality headset hybrid at CES 2023, I can confirm that Pimax's do-it-all machine really does work."
Images: Pimax